March 2024
We have put together an all-inclusive Spring Break Lacrosse Team Training Package to ensure that you, the coach, can focus on your team's preparation for the season. Let us take care of the fields, the trainers, the transportation, the meals, the rooms, the referees, etc. You can focus on your team and getting them better.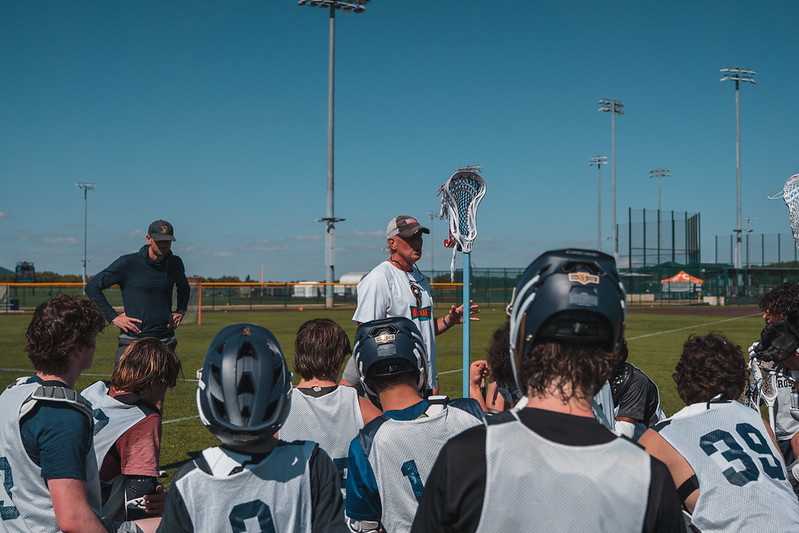 Highlights of HoganLax Team Training
Boombah: 9 Turf fields with lights
Sylvan Lake Park: 2 grass fields (girls only)
Minimum of three 2-hour sessions per day for each team
Leverage the coaching experience of coaches Dave Cottle, Matt Hogan, Jess Onheiser and others. See Coach's Coach below for more information.
Instill leadership and teamwork to your team through presentations from a prominent Sports Leadership training company.
Meeting room availability to work with your team on strategy and/or team bonding exercises.
One dinner during your stay can be a private, sit down dinner in your own dining room at no additional charge.
Tell us what you need and we'll work with you to provide it.
Important Dates
| | |
| --- | --- |
| July 15, 2023 | Extra Early Bird, 3 Coaches Free. if registered and $1,500 non-refundable deposit paid |
| September 1, 2023 | Early Bird 1 Coach Free if registered and $1,500 non-refundable deposit is paid |
| October 15, 2023 | Practice, scrimmage schedule due. |
| November 5, 2023 | Team Registrations Due |
| December 6, 2023 | 25% of payment due. Initial rooming list due. Practice schedule due. |
| January 5, 2024 | Player Registrations due online. |
| January 7, 2024 | Player cancellations receive a 100% refund. Between January 7th and February 2nd a 50% refund will be provided for player cancellations. |
| February 2, 2024 | Balance Due. Final rooming list due. Flight plans due. No refunds provided after this date for player cancellations. |
| 1 Month Prior to Arrival | Schedule airport pick up. Confirm schedule. Confirm numbers. Join Me Meeting occurs online. |
Leadership
Individuals can win games, but great teams compete for championships, on any battlefield. Great teams are comprised of great teammates and great team leaders. This is a presentation made to all teams on site for a week. Working hand in hand with The Program & MVP Development Group, teams are offered a unique pro-athletic experience to help develop great teammates, great team leaders, and world-class teams.
Depending on the week your team attends, one of these Leadership Groups will be available to work with your team individually, for an additional fee.
"
I would like to thank you for putting together an incredible week for us. As a coach, I can't begin to describe to you how beneficial it is to have nothing to worry about other than preparing your players. At Salisbury, we have headed south for the past 15 years and I can honestly tell you that Hogan Lax has raised the bar. To have true professionals organizing and helping to make your experience the best that it can be is so beneficial to teams.
Bobby Wynne
"
I thought, as usual, you guys did a tremendous job. I love this trip and so do our boys. Your communication with the coaching staff is invaluable, and to me, that is what makes the trip easy. As coaches, we can focus on making our teams better, building team chemistry, and making this a pure lacrosse trip. It is an added bonus that we get to talk such deep lacrosse. You guys are awesome!
Andrew Kirkaldy
"
HoganLax went out of their way to make sure that our team had the best and most productive week possible. It was a first rate way to start our season and we can't wait to go back!
Heidi Wall
"
I usually feel exhausted after these trips, but instead I feel refreshed after learning so much from The Program, Monica and the other coaches and teams here. Your thoughtfulness and attention to detail made the very best trip out there, and truly sets you apart from other training programs.
Lexi Stephan
"
We feel like our experience with Hoganlax Team Training was transformative for our program's early season preparation. Matt and Brian's efforts went over and beyond expectations in terms of their level of organization, attention to detail, flexibility and understanding as to what is most important when preparing for a season. I cannot endorse their program with higher praise.
Nic Bell