Event Details
Game Rules
2023 NCAA Rules and Regulations, with below exceptions
Game Rules
2024 division will play with an NCAA shot clock
2025 – 2030 divisions – Referees discretion to impose a 30 second count ("Timer On") and require a shot on goal if it is determined a team is stalling
No Dives
Faceoffs
Faceoff personnel must have color tape
SNG: Stand-Up Neutral Grip
Game Time
Last 2 minutes of game is stop time
Penalty time is stop time, always
Time (penalty, game, half) will be kept at the score table
Each team has 2 timeouts per game (Clock stops)
2024-2027:
Monday: Two 22-minute running halves
Tuesday & Wednesday: Four 12-minute running quarters
2028-2030:
Monday, Tuesday & Wednesday: 22-minute running halves
Overtime:
Monday
1 – 4 minute sudden victory period. If no one scores, game will end in a tie
Each team has 1 timeout in overtime. Clock stops
Tuesday & Wednesday
1 continuous untimed sudden victory period until there is a winner
Each team has 1 timeout in overtime
Any player, fan or coach ejected from the game will be prohibited from competing in his/her team's next game. Decisions on the field will be the final ruling. Any fighting or flagrant disrespect toward an official will result in expulsion for the remainder of the tournament. No Exceptions, No Refunds.
Seeding
Pool Seeding
2024-2027 (High School)
High School teams will play 2 games on Monday. Each Division has a selection committee who will watch the teams play. The committee will then seed their respective divisions. All teams will be seeded in the Championship Bracket that begins play on Tuesday morning. Most teams will play at least 3 games on Tuesday. Teams who receive a first-round bye may only play 2 games on Tuesday if they lose their first or second game.
Championships will occur on Wednesday starting at 12:00 pm and occurring every 2 hours until last game starts at 6:00 pm. Any team that does not play in all scheduled games will not be invited to attend Naptown the following year. All teams are expected to participate in all games on Tuesday, regardless of Championship bracket outcome.
2028-2030 (Youth)
Youth teams will be placed in Pools prior to the start of play. On Monday teams will participate in Pool games. All teams will then be seeded at the end of pool play on Monday. All teams will be seeded in the Championship Bracket that starts play on Tuesday morning with the Championship game played on Wednesday morning at Annapolis HS.
Pool Seeding (Youth Teams)
In the case of ties in the final standings for pool play, the following process will be used until all ties are broken and the seeding process is completed (ties will be broken in rank order beginning with the first procedure). If more than two teams are tied for a pool seed, once one team is removed from the tie, the seeding criteria reverts to the beginning of the procedure for the remaining teams tied.
Tie Breaker Procedure:
Head to Head.
Record vs Team(s) tied with.
Total goals against teams tied with, only games involving teams tied with.
Goal differential with teams tied with (goal differential will not exceed +/- 7 per game).
Total goals against versus common opponents.
Goal differential versus common opponents (goal differential will not exceed +/- 7 per game).
Goals against overall.
Goal differential overall.
Coin flip.
Any 2028-2030 team that plays 4 games on Monday, the 4th game will not count toward their pool play record, GA, GD. The game does count for their opponent.
Divisional Seeding (Youth Teams):
Divisional seeding will follow below criteria after pool seeding is determined.
Seed in pool
Overall Record
Goals Against Average
Goal Differential (goal differential will not exceed +/- 7 per game).
Locations
Maryland SoccerPlex
18031 Central Park Circle,
Boyds, MD 28041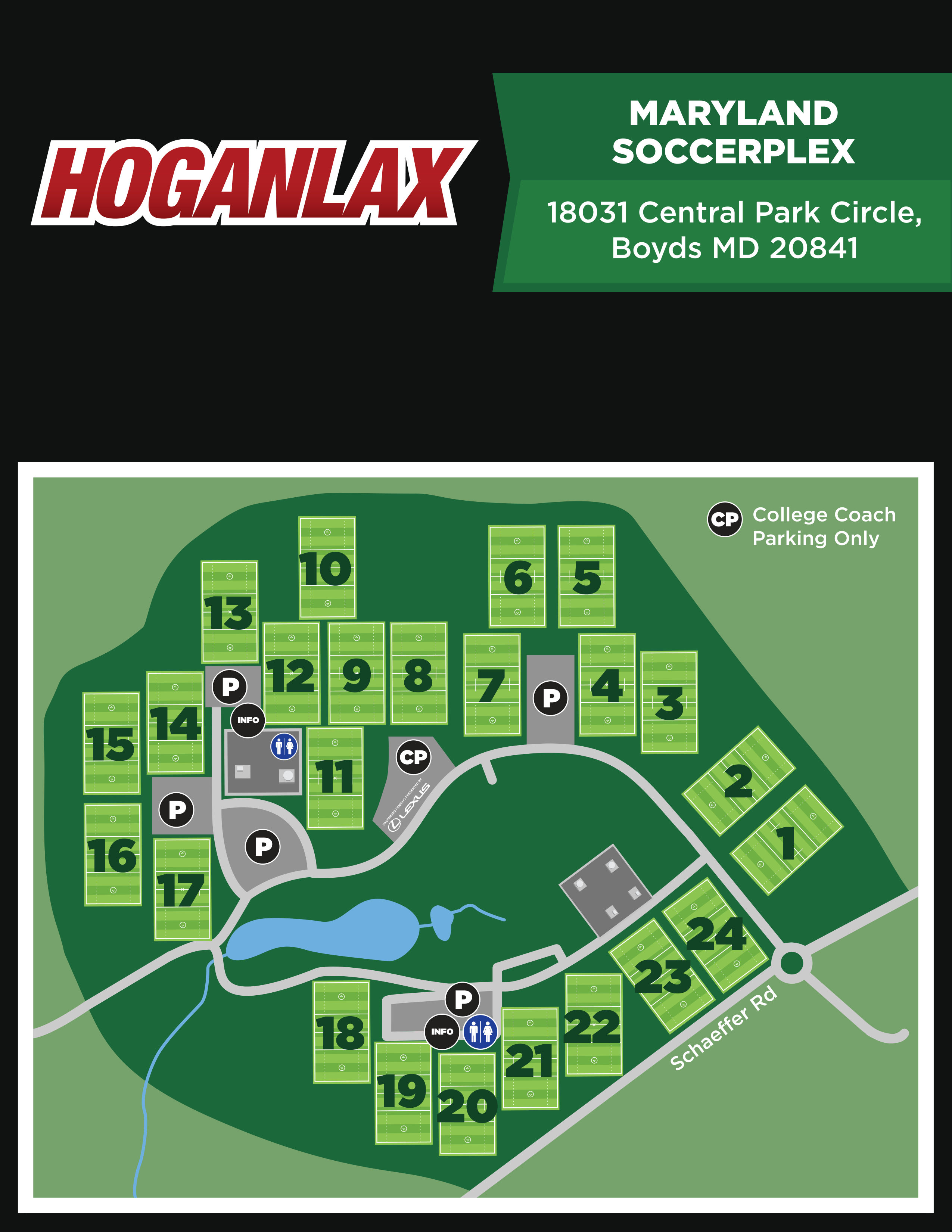 Blandair Park/Oakland Mills High School
5750 Oakland Mills Road,
Columbia, MD 21045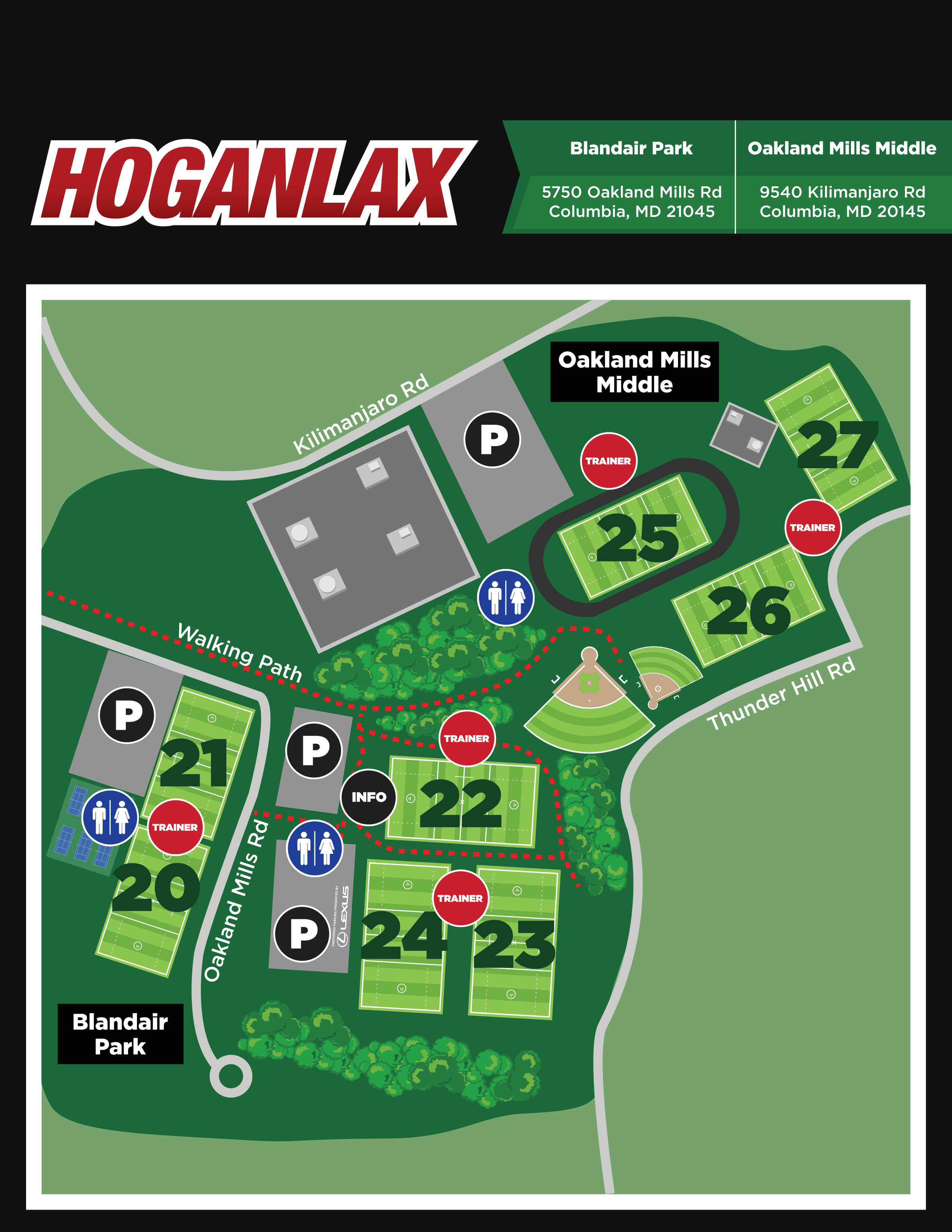 Bell Branch Athletic Complex
1150 Barbara Swann Way
Gambrills, MD 21054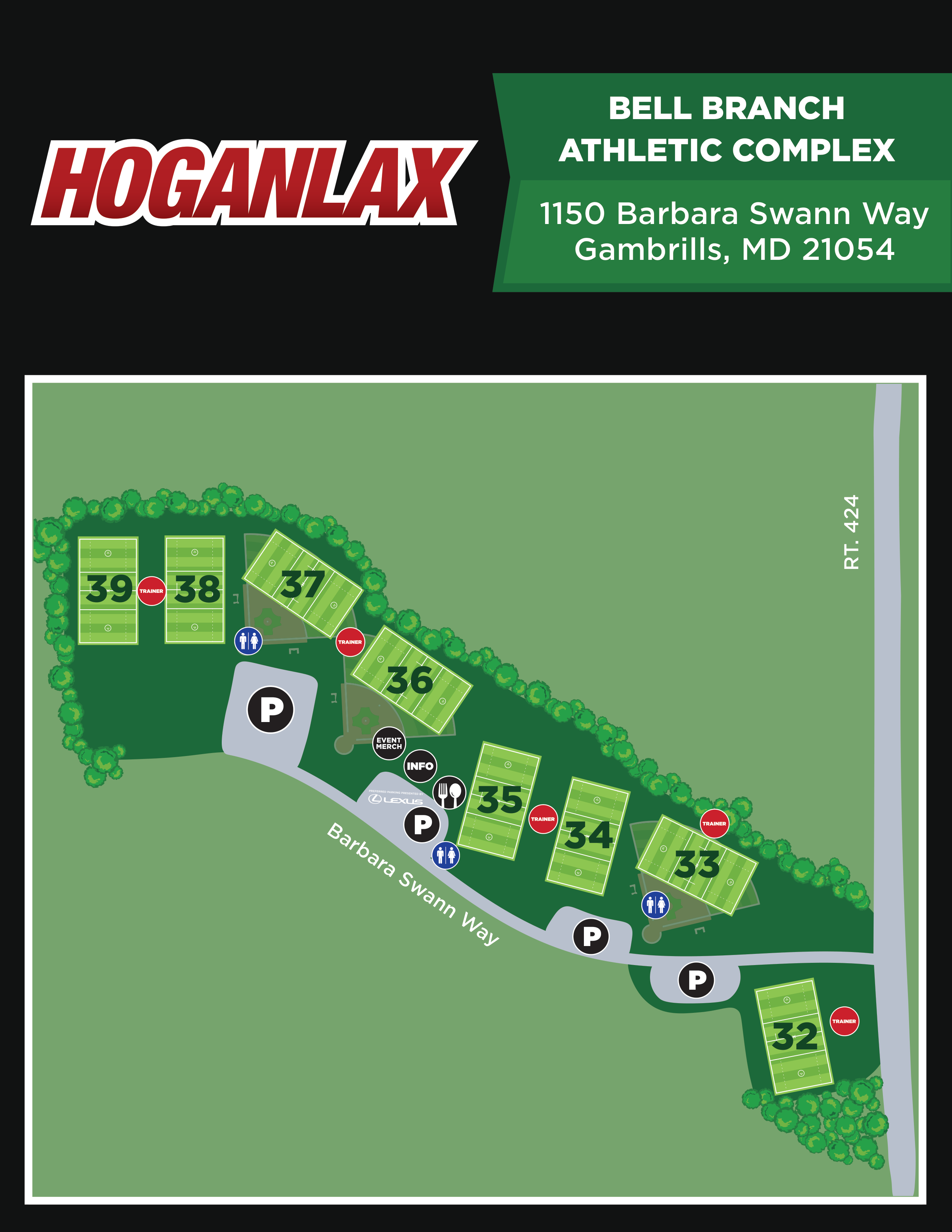 Annapolis High School
2700 Riva Rd
Annapolis, MD 21401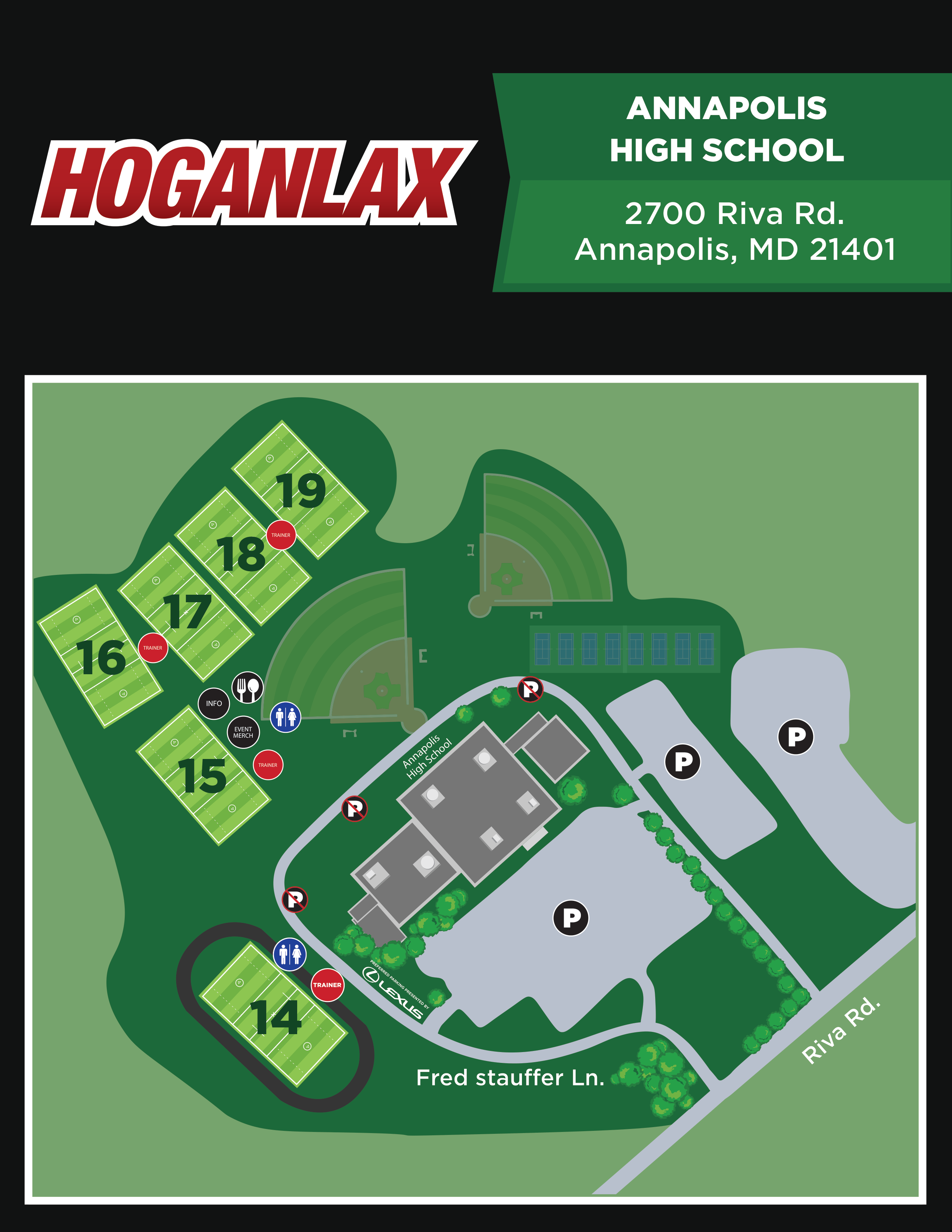 Liberty Sports Park
220 Prince George's Boulevard
Upper Marlboro, MD 20774
Troy Park
6500 Mansion Lane
Elkridge, MD 21075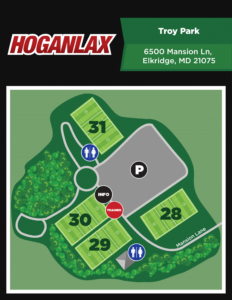 Western Regional Park
14800 Carrs Mill Road
Woodbine, MD 21797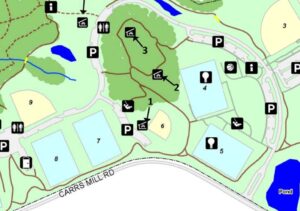 Crofton High School
2291 Davidsonville Road
Gambrills, MD 21054